Archive of 'Uncategorized' category
It's your lucky day.
Well, lucky week to be exact because y'all get TWO posts this week.
I know what you're thinking. This is some straight up Oprah stuff happening right now. But instead of giving everyone cars, you all receive two FREE recipes!
You're welcome.
As it goes, I'm still in New York having an amazing time.  And good thing I surround myself with talented and creative people all across the US, because while I miss my dearly beloved Win Twin Kat, my boyfriend also happens to be quite incredible with a camera and we've been cooking and shooting along with filming a bit over here in NY.
Last week he shot me cooking one of our favorite recipes. And here, ladies and gentlemen, is a component of that recipe. Sure, you could always go out and buy some ready made pesto, but it's beyond easy and fast to make, so might as well bust out your blender and do it yourself.
Make sure to click on the orange drop down box at the bottom for the recipe!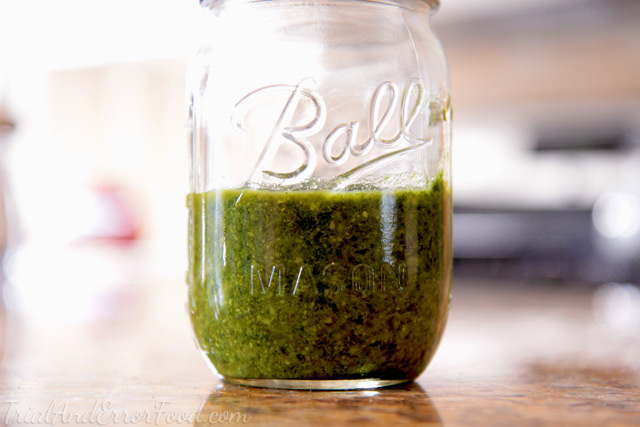 (more…)