Archive of 'Lunch' category
I'll admit it. It's not my most complex recipe.
But good thing you don't care about that since this is tasty delicious anyway. And healthy for you! I'm sure y'all were concerned about that.
Now that I've started working-out hardcore, I could spend approximately 99 percent of my time stuffing my face. Out of that stuffing-face-time, if left to my own devices, I could probably stuff my face with gyros 73 percent of the time.
If I were Julie Andrews, I would add 'gyros' to a melody I'd sing to frightened children during a thunderstorm.
If I were Oprah, I'd give them to manic audience members for Christmas.
They're good, yo. I'm not lying.
Also…before we start, a pro tip. They're pronounced 'yee-rohs'.
Now you know everything I know. Let's do this party people.
OH!!! And THIS is what you're going to want to bust out the mint and lemon garlic tzatziki for! DO IT.
Make sure to click on the subscribe button above to be notified of future posts!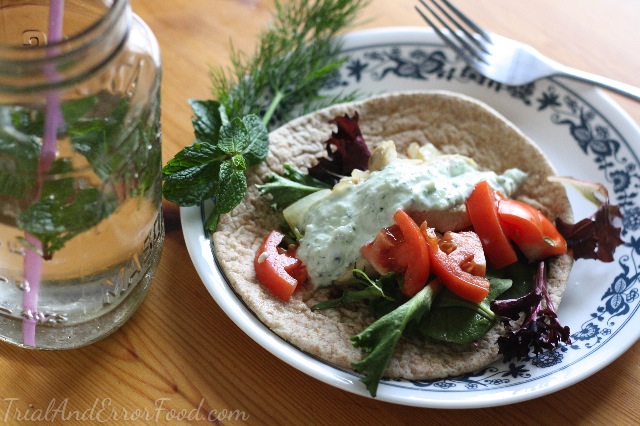 (more…)
I have a story. Sit tight.
Despite being divorced now for about 21 years, my parents remain on very good terms with one another. Always have. And still to this day they get each other Christmas/Channukah gifts.
Sometimes I get recruited to help pick out presents for each side. This particular year took place some 5 or so years ago. Mom and I were walking around Costo feeling the cheer of partly the holidays but mostly free samples and she asked what I thought she should get my father that year for Christmas.
We happened to be walking in the kitchen appliance aisle, and I saw a panini press. I had strangely wanted one for years. Because who doesn't love a panini??? I think it's a rather reasonable thing to lust after, and I had been. For a long long time. My father on the other hand would find no use for a panini press.  He's an old school cook and a no-frills guy in a kitchen.
Well the great thing about my father is he will love any damn thing you get him. Seriously. He is so moved by the idea that someone thought of him long enough to get him a present, he will be taken-a-back by anything you wrap and place in front of him.
Knowing this, I decided to exploit it for my own benefit. Because apparently none of my father's good heart has rubbed off on me at any point in my life.
Sure enough, Christmas day comes, pops unwraps the press and genuinely loves it. Takes it out of its box, puts it in a prominent spot in the kitchen and doesn't touch it once. I, however, used it many times and when the time came for me to move out- I took the sucker with me. Thanks, dad!
Now after that long story, I realize that probably not many of you have conned your nice, un-expecting parents into buying weirdly specific kitchen appliances, and I swear to you that was the only time I can remember doing that. I probably haven't done it since.
So not only do I have a delicious panini recipe for you to enjoy, but I'm happy to say it involves a no-thrills method using only things you already have in your kitchen. Let's get to it!
Make sure to click on the orange drop down box at the end of the post for the recipe!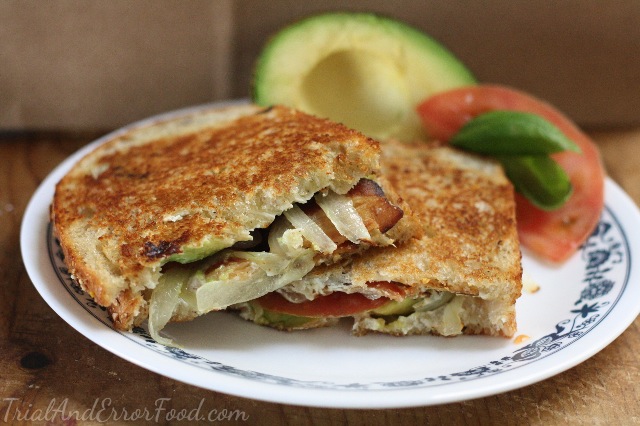 (more…)