I'll admit it. It's not my most complex recipe.
But good thing you don't care about that since this is tasty delicious anyway. And healthy for you! I'm sure y'all were concerned about that.
Now that I've started working-out hardcore, I could spend approximately 99 percent of my time stuffing my face. Out of that stuffing-face-time, if left to my own devices, I could probably stuff my face with gyros 73 percent of the time.
If I were Julie Andrews, I would add 'gyros' to a melody I'd sing to frightened children during a thunderstorm.
If I were Oprah, I'd give them to manic audience members for Christmas.
They're good, yo. I'm not lying.
Also…before we start, a pro tip. They're pronounced 'yee-rohs'.
Now you know everything I know. Let's do this party people.
OH!!! And THIS is what you're going to want to bust out the mint and lemon garlic tzatziki for! DO IT.
Make sure to click on the subscribe button above to be notified of future posts!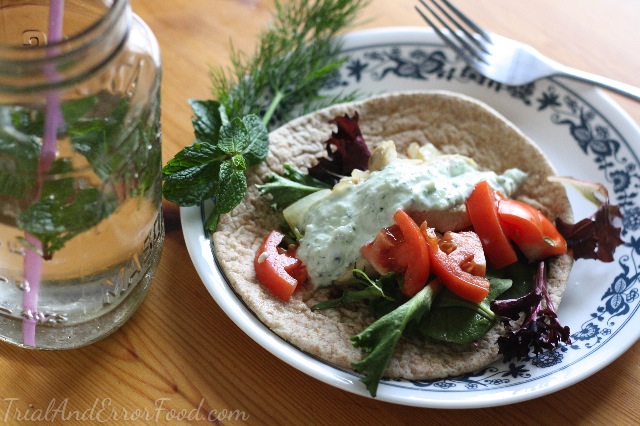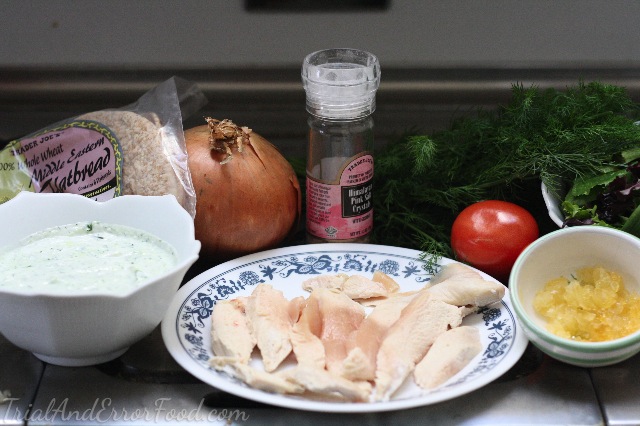 You will need defrosted chicken (sooo…I was trying to defrost the chicken quickly, which I normally just do in a bowl of water, but it was suggested that I use the microwave. Let's just say it'll never happen again and I'm sorry the chicken looks so funky), an onion, a few tomatoes, some of that lemon infused garlic, dill, some baby greens, salt, flatbread and that mint and lemon garlic tzatziki.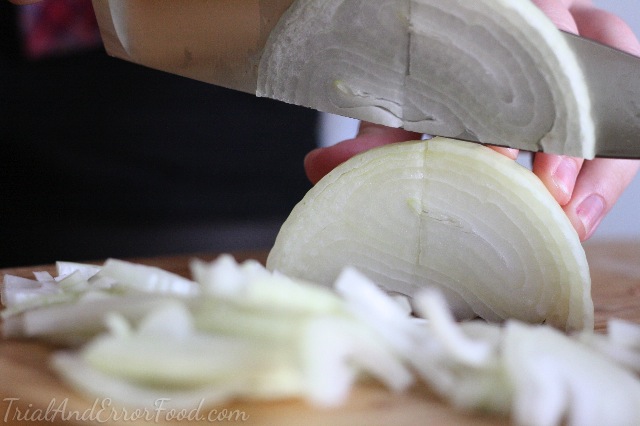 Chop yer onion. I recommend cutting in half, then each half in half yet again, and then slicing along the top of two quarters pushed together.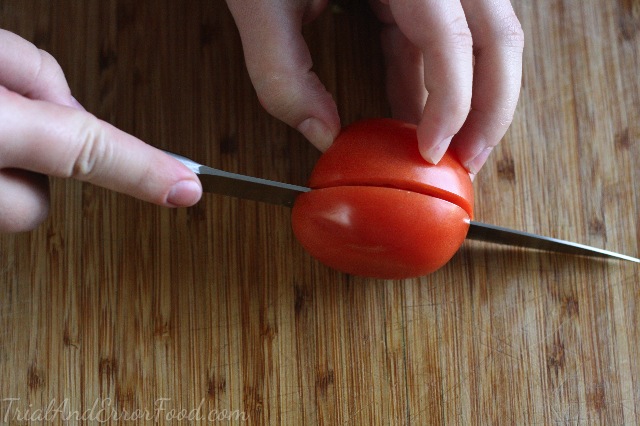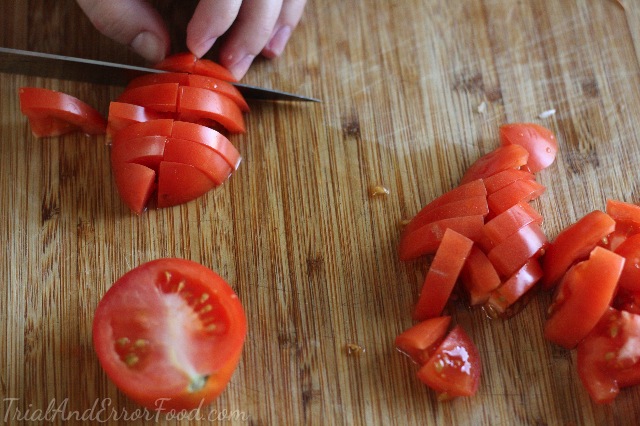 Do the same with your tomatoes.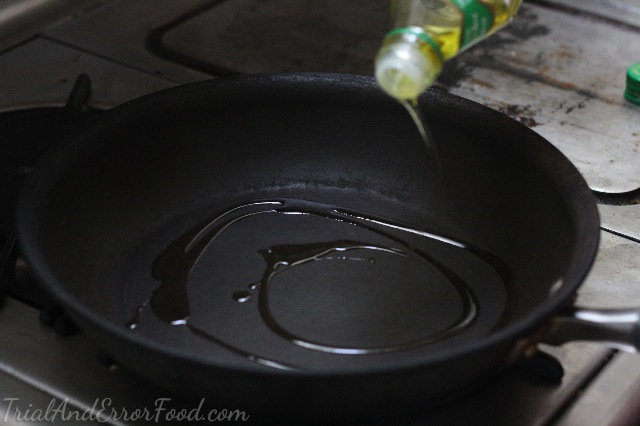 Once everything is prepped, drizzle some olive oil in a large sautée pan and let it heat up for a handful of seconds.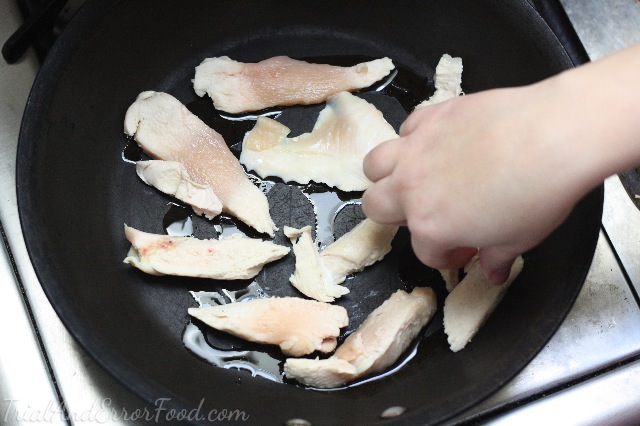 Once it's got a little heat, you can add the chicken. With tongs of course. Safety or whatever.
Season with some salt.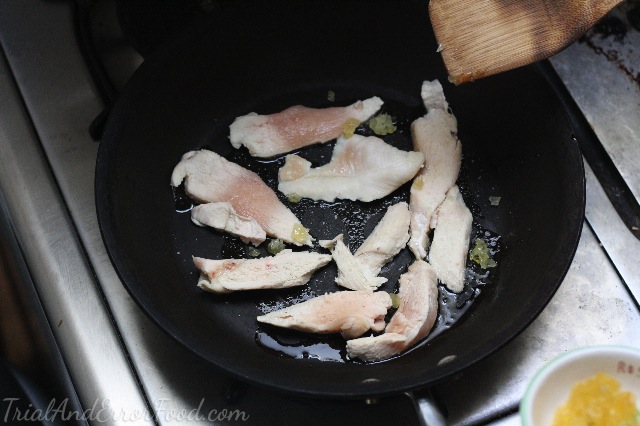 And add in some of that lemony garlic.
Give the chicken a minute or so to start cooking, then drizzle some olive oil on your chopped onion.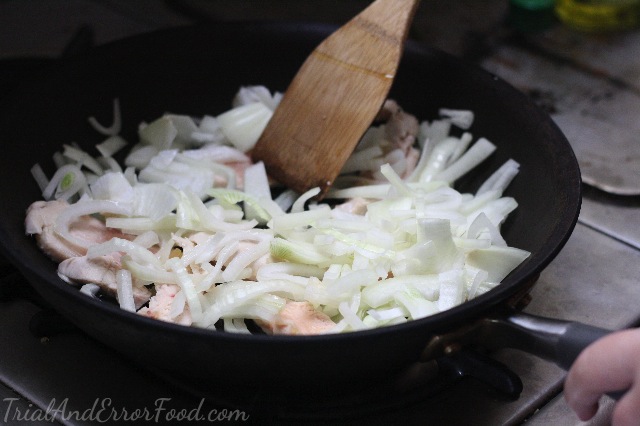 And go ahead and dump the whole thing in.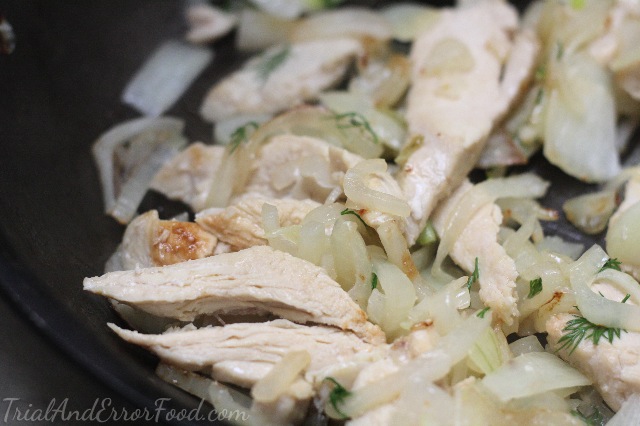 Once everything has cooked through and down nicely, add in some dill at the very end. Remove errthang from the heat, and I recommend putting your meat and onion in a bowl to make arranging a bit easier.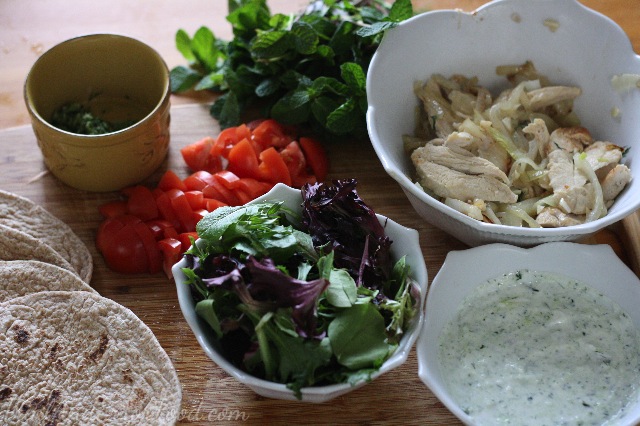 And gather your main players in one convenient area. Or not, do what you please. And assemble away! Once you have everything, you can do no wrong with however you choose to layer.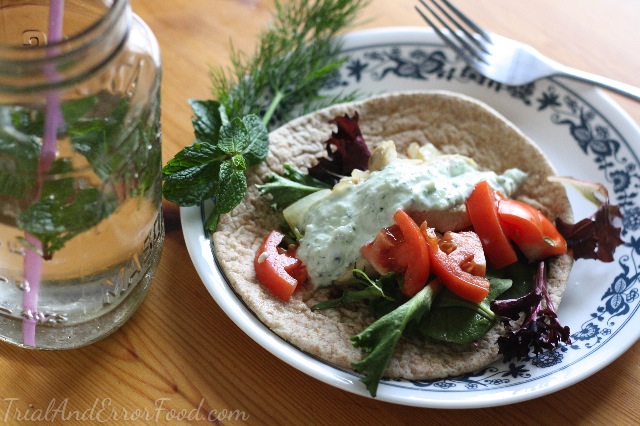 Enjoy!!
Photo Credit Kat Martin
Chicken Gyros
Makes about 4-6 gyros
1 large boneless skinless chicken breast, defrosted
an onion, chopped
lemon infused garlic (or garlic chopped with some lemon)
1 or 2 tomatoes, chopped
a few sprigs of dill
a mix of your favorite greens
olive oil
salt
mint and lemon garlic tzatziki
Flatbread
1. Heat up olive oil in a large pan. Add chicken, onions, garlic, dill, and salt.
2. Cook thoroughly, making sure the chicken is completely cooked.
3. In your flatbread, assemble the chicken/onion/garlic with the tomato and greens. Top with tzatziki.
Enjoy!