As of October 15th I am yet another year older.  Not sure about the wiser part, but I'm working on it.  And thanks to my incredible friends and family, I made out with a good haul this year!!!  My kitchen is definitely full-er (not a word) and I am a very happy Kelsey.  I thought I'd share some of the awesome things that I and my kitchen are going to benefit from. Also I got a Disneyland pass!! My kitchen isn't going to benefit from that, exactly, but my happiness will. That's important.


I'm a diehard Moleskine fan.  Planners, notebooks- anything I need bound paper for, I go to Moleskine.  My housemate took pity on me and my janky composition notebook that had hastily written recipes and pages torn out, and being a hardcore Moleskine fan herself, got me one of these. It's beyond cool. It has different tabs for different meals, and each page is blank that you fill in. It not only has spaces for ingredients and steps, but has spaces for things like wine pairings, temperatures, difficulties and even ratings. I'm hoping to fill it up soon. Thanks, Margaux!

So I saw one of these a while back, and ever since I couldn't get my mind off of it. It's The Ex Voodoo Knife Set, and I love it. So much so that my poor boyfriend had to hear me talk about it all the time. Lucky for me he's amazing, and in an effort to get me to shut up for at least a little while, he got me one for my birthday!! It looks so good in my kitchen and I was desperate for some new knives. It's perfect.

In San Francisco, there's this magical ice cream shop named Bi Rite. They have amazing flavors and amazing sundaes. A favorite of mine is the Sam's Sundae. Vanilla ice cream, blood orange olive oil, sea salt and fresh whipped cream. So so so good. Well, my lovely group of friends from the Melrose house (where I do most of my cooking), got me an incredible bottle of blood orange olive oil so I can make my own. It's the best ever. Seriously. Go out and invest in a bottle, it will change your life.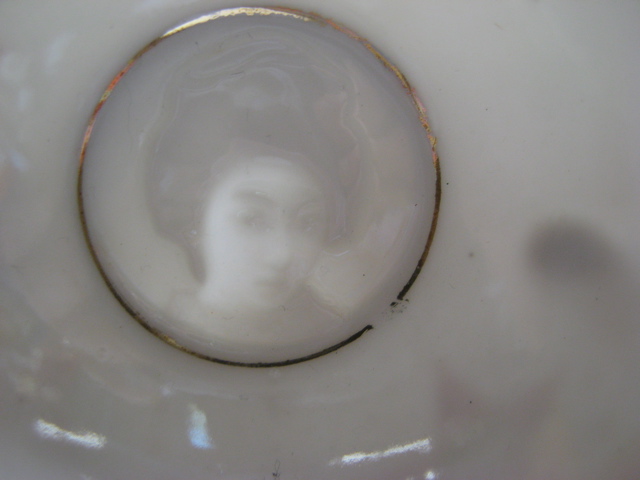 So I've recently gotten into tea drinking. A lot. Like full on tea time. My boyfriend and I tried out this place Samovar a while back, and it inspired us to go a little tea-crazy. I'm not sure what it is, but I'm pretty sure now that a pot of tea can cure anything. So for my birthday I told my dad I wanted a full tea set. Saucers and all. I told him a cool tea set thrown together from Goodwill would be superb, but that wasn't good enough for him. Pops went all out. He got me an antique tea set from Japan most likely brought back from a soldier from World War II. It's gorgeous and when you hold up the teacup to light, there's a portrait of a Japanese woman on the bottom! Seriously so cool. It looks a little like the picture above, but I haven't taken any pictures myself yet. I'll have Kat over for tea one day and she can do a photosesh of my awesome new teaset.

And last, but certainly not least, have I mentioned recently how inspiring and wonderful my friend Justine is? Let me lay it down for you. She's a nurse. That alone should say it all. Not only is she a nurse, she just ran the Nike Women's Marathon this past weekend, on a bad leg, to raise money for the Leukemia and Lymphoma Society. Everyone who ran raised a total of 12.7 million dollars for research. That's how inspring and wonderful my friend Justine is. ALSO! She got me a crockpot!! My deepest wish and desire has come true!! I've already bookmarked and pinned a ton of crockpot recipes, I'm so excited. Did you know you can make breakfast in a crockpot? Throw in some eggs and bacon the night before and wake up to a hot breakfast. You can bake potatoes, make a cake, simmer a stew and pretty much rule the world with a crockpot. I am beyond thrilled.
Thank you so much for everyone who made my birthday amazing! Check out the links below if you were interested in anything you saw above, and you can click on the little pinterest button at the bottom right of the page to check out some of my interests along with a ton of delicious recipe ideas.
Don't worry- all links on my website open new tabs.
Moleskine Recipe Journal
The Ex Voodoo Knife Set
Blood Orange Olive Oil
CrockPot
Disneyland